A new SPICE UP marketing strategy made by Prof. Baeyens
Jean-Pierre Baeyens, professor in Marketing and academic director of the MMCoM program reconsidered early september during two public talks, held in Hanoi and Ho Chi Minh, the art of positioning its management model.
Not satisfied by the numerous theories prescribing a unique idea to develop marketing strategies, Baeyens recommends multiple opportunities of shining.
The Business Talk of Baeyens gathered more than 70 persons who looked for inspiration for personal life and professional work.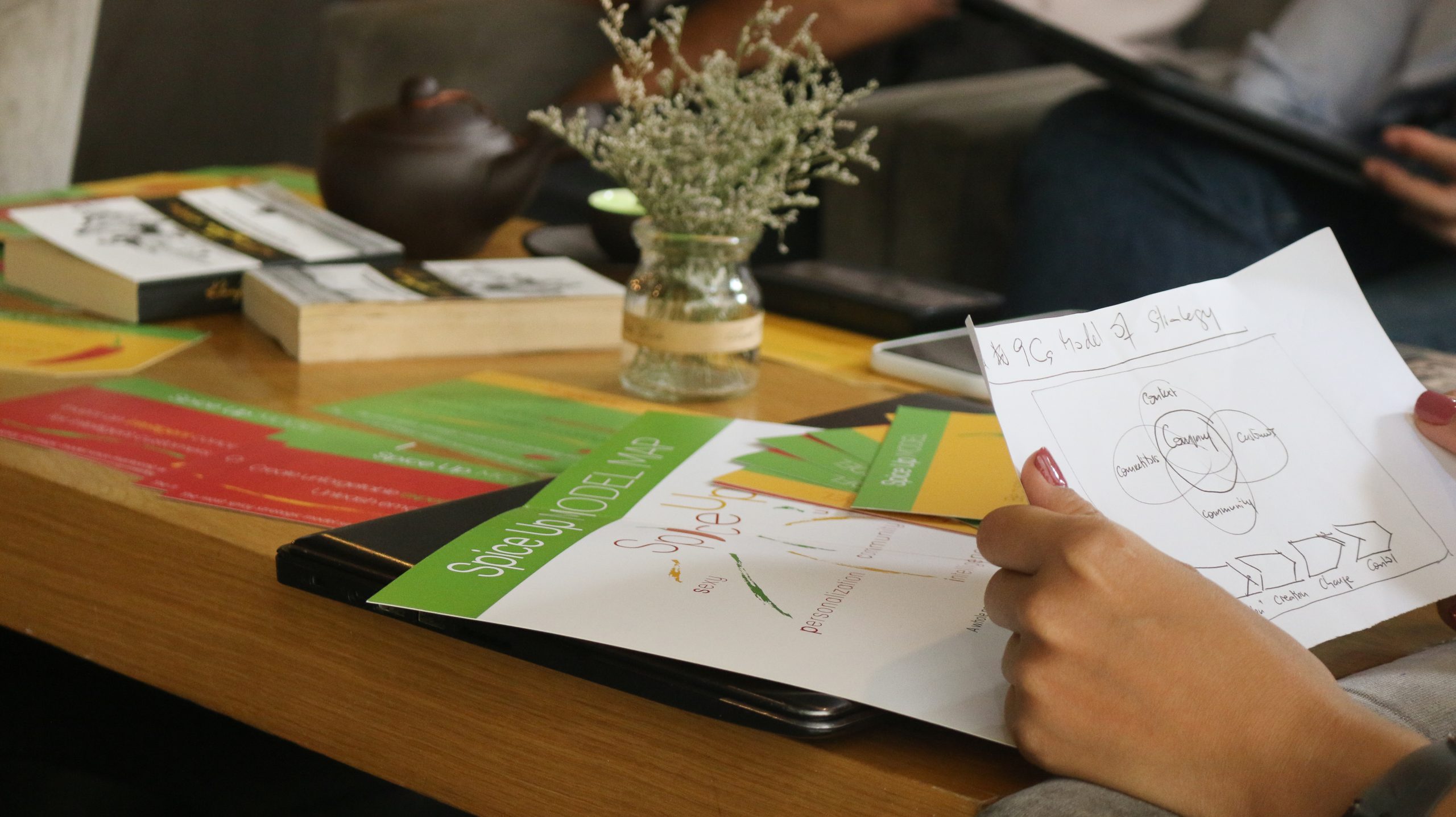 To stand out of the crowd; one word: Spice Up !
More than a concept, SPICE UP is the anagram standing for: S – Sexy, P – Personalization, I – Intelligence, C – Community, E – Emotions, leading to U – Ultimate choice for the customers, and P – a very strong Personality. Each attribute is essential to create a singular personality to the brand and be number one in the mind of your clients. Find out which ideas are hiding behind those words:
S – Sexy
Sexy brands are creating desires: they appeal to your senses, they create experiences, they instill trust. It's the reflexion of passion and value.
P – Personalization
Personalize your relationships with the customers, you have to make them feel unique.it is more about creating personal experiences than spending money.
I – Intelligence
Customers have more choices and alternatives. They want more than just product performance. They want emotions. We need to offer them a concept more than a product.
C – Community
To create a real community around your brand or around your company, you need to identify the real values that you want to share and make it the cement of your community.
E – Emotions
Emotions dominate although we are in a world full of facts and information.When thinking about strategy, you have to think about creating emotional values, because values means success and emotional values means even more success.
U – Ultimate
When you combine sexiness, personalization, intelligence, community building and emotions in one strong superior concept, you become the indisputable choice, the ultimate choice for your customers : you are the most desirable.
P – a very strong Personality,
In marketing and strategy, we should have an unforgettable concept. Something that is so strong that people will never forget about it.
–> You want to go deeper with the Spice Up model? Click here to discover the website of Jean-Pierre Baeyens !
–> To know more about Solvay's teachers click here.