Visual Thinking – A picture is worth a thousand words
I recently joined a wonderful "Visual Thinking'' workshop by Tang Quang, the author of "Con da ve nha, I'm home" (a sketch book depicts quarantine life vividly in Covid-19). The workshop helped me to understand an alternative approach to thinking while our mind seems not to digest or express ideas and knowledge by words effectively.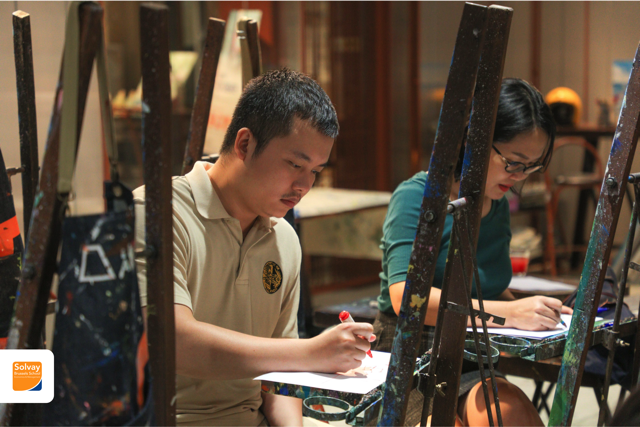 Understanding about Visual Thinking
We have been learning and exposing thoughts through images for thousands of years. Since we are born, we have a very basic skill to show the world how we feel and think via drawing. As growing up, most of us ''loose'' or hide that ability. With Visual Thinking, we can ''awake'' that hidden skill.
Visual thinking is an important process. When people use visual thinking skills, it helps them learn about complex systems. In many cases, visualizations convey more meanings than verbal descriptions alone. Diagrams, icons, connectors etc. help people with problem solving and teamwork support.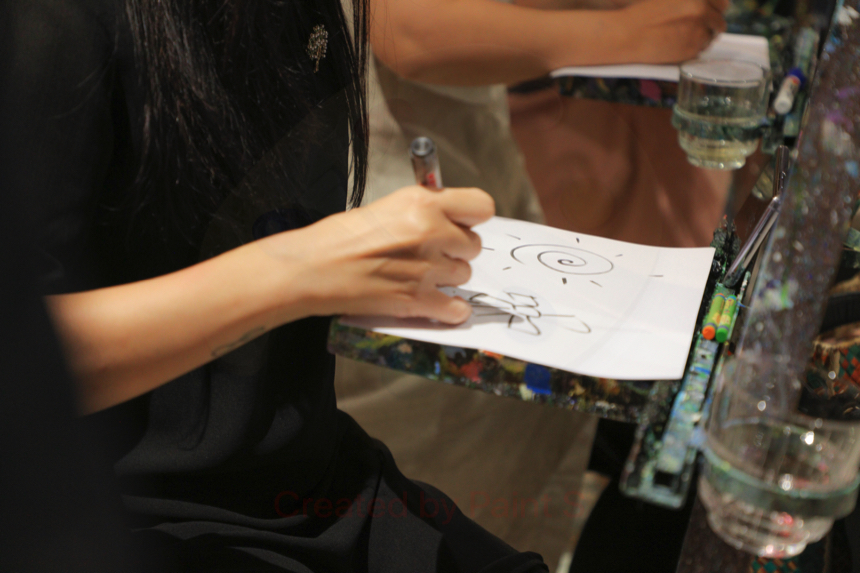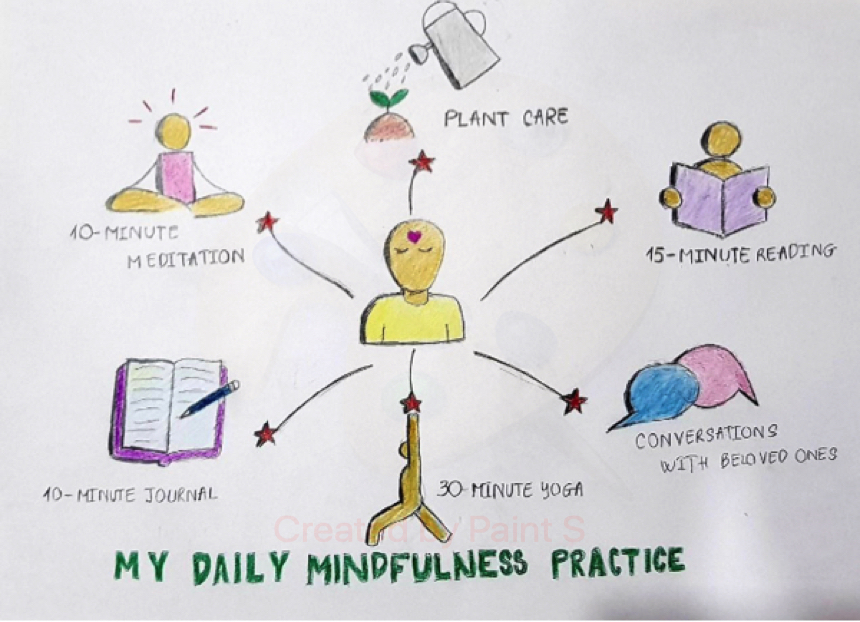 Process of Visual Thinking
Visual Thinking process can be broken down into steps as below:
Observation:

When we observe an object, an event, or a situation, have overview observation, and look deeply into them to get their features (overall shape, advantages/disadvantages, origins, reasons, consequences, emotions, etc.)

Big picture:

From our observation, link to other aspects to find its missing pieces (solutions, ways to improve, next steps, etc.) and identify the big picture with full elements from the beginning till the end of a story or situation.

Creation:

When all pieces are collected, we start to make visuals related to the ideas or points. Make them as simple as possible without leaving any important information behind. Use diagrams, icons, texts, or connectors to clarify the points.

Input:

Color the visuals and emphasize the needed elements. We need to show the final idea to test and get input from other people to improve or still the work. 
Purpose of Visual Thinking
Easy to remember:

Visuals are easier to catch and remember than other tools. When we use visuals, we are using the same language. 

Communication:

We can use Visual Thinking to create presentations and infographics in business or learning. We can gain better attraction than usual methods. 

Enhance

the connection between points/ideas.

Simplify complex things:

This is an important tool for conferences and meetings. It helps to save time explaining complicated ideas or points.
By applying Visual Thinking, we can show the best path of our work!
You may see how I apply Visual Thinking to share my daily mindfulness practice.
—–
(*) Author: Le Huynh Hai Sa
Presentation and Personal Communications Skills
Solvay – MMCOM13