Taste of Solvay – Intake 2018-2020
On the 20th of September, the early birds of our three masters intake (MBA, MBQPM, and MMCoM) gathered to get a "Taste of Solvay" before the beginning of the courses. The purpose of this meeting? Discover the school spirit, the Belgium culture, and also their future classmates!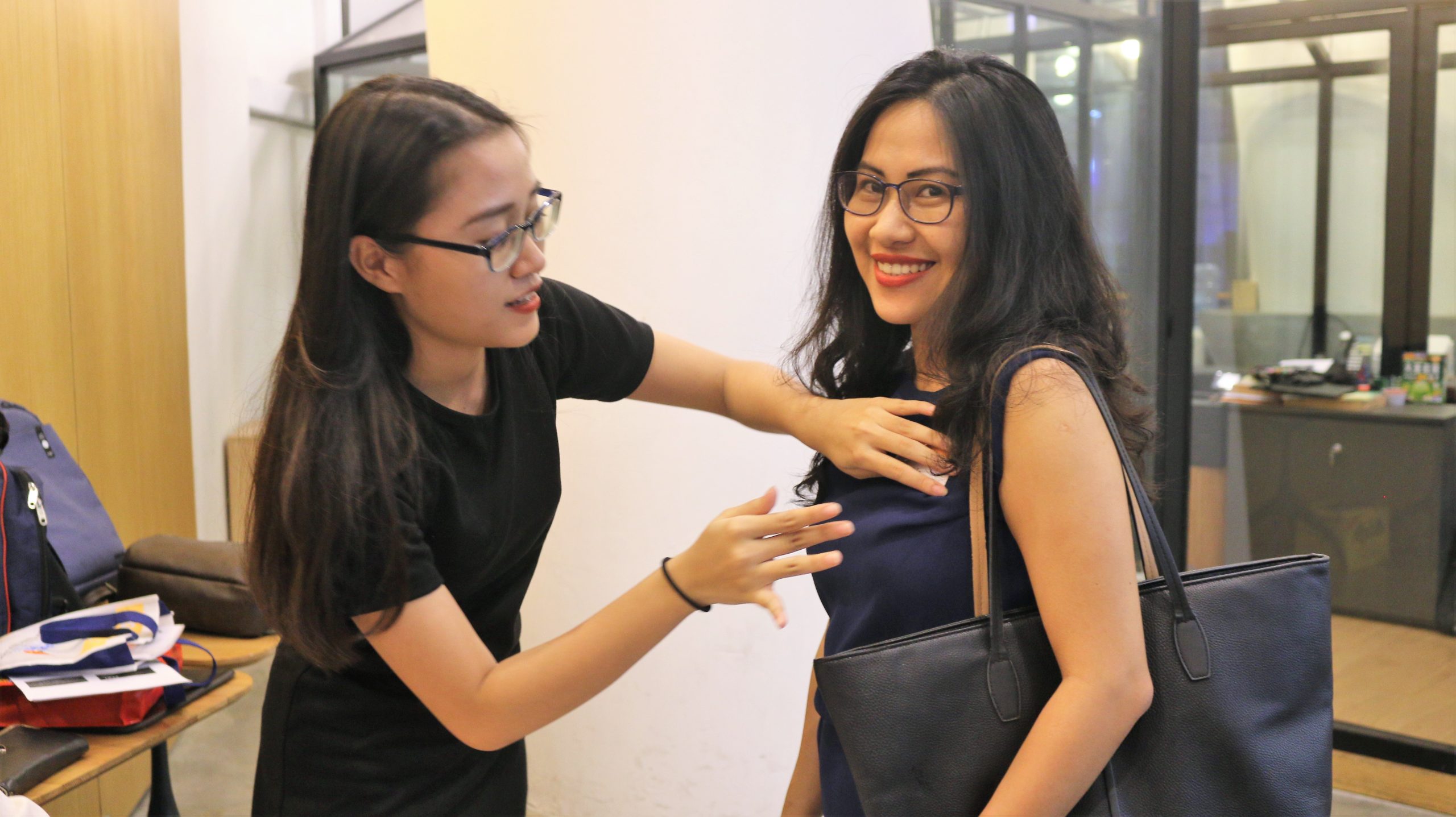 The speech of Jean-Pierre Baeyens, academic director of the MMCoM program is clear:
"We choose you carefully and you choose us carefully, and we will give you the tools to succeed: a faculty, a method and a network."

Inspiring and pragmatic at the same time, prof Baeyens, warns the students "If you want to learn old management go to Google, here we teach you how to manage the future".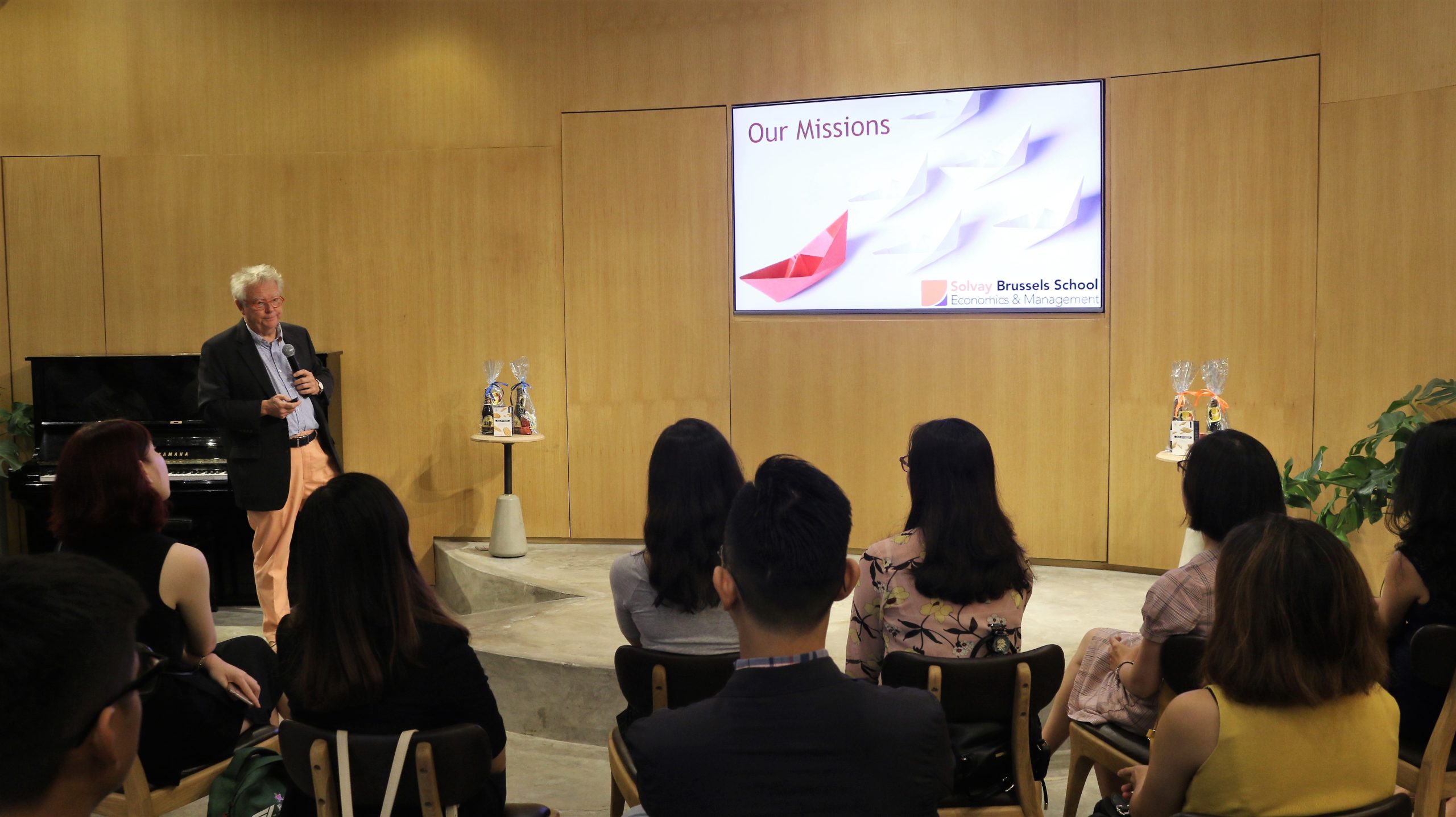 Indeed regardless of each specificity of the masters, they all aim to share the same basis: critical thinking; outstanding rigor and discipline; opportunities for all, and an entrepreneurial spirit.
"To help you become great leaders, you will experience more than 500 external lecturers from various industries but also supporting facts and concrete cases."
The learning-by-doing attitude is part of Solvay's success!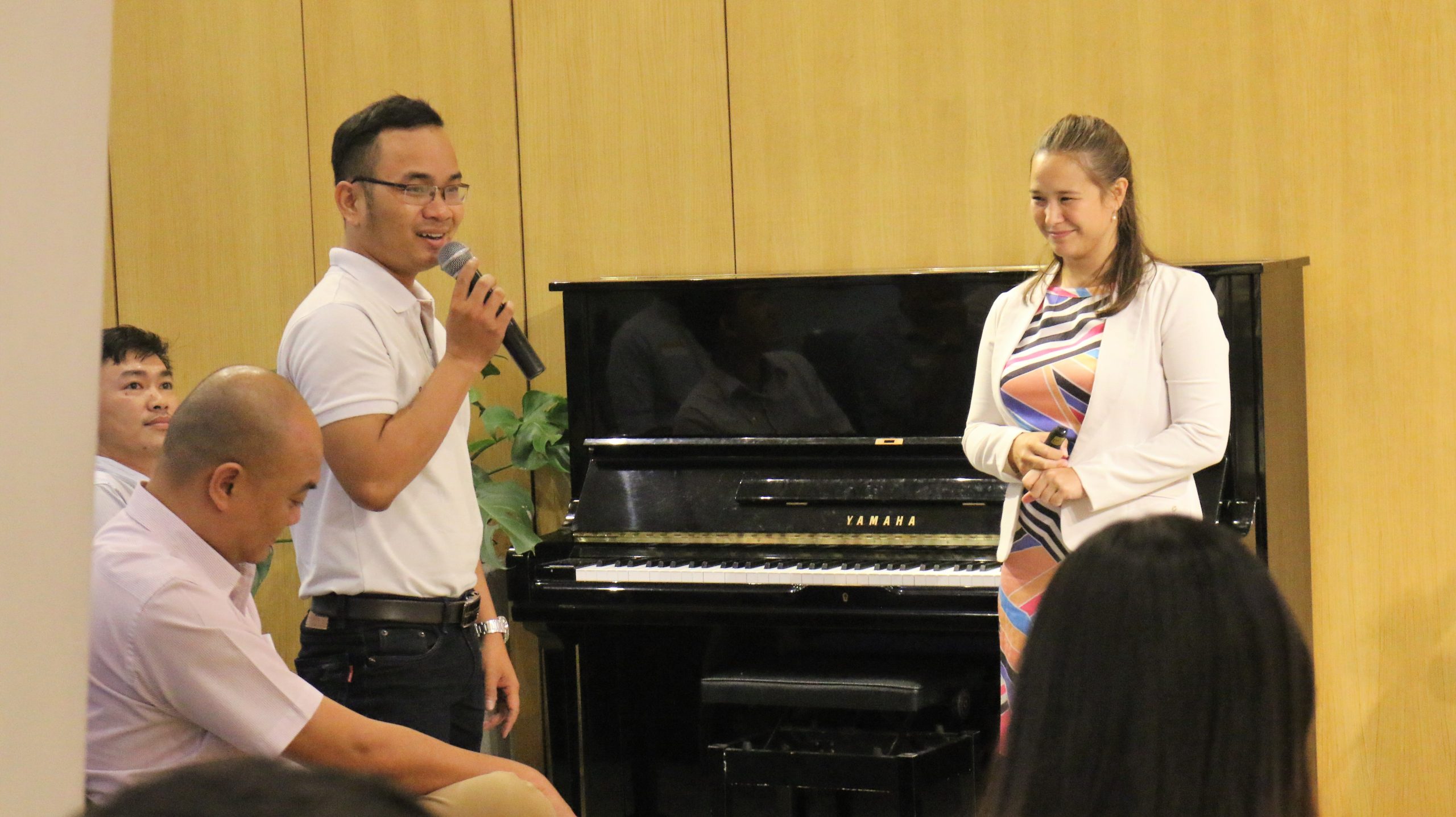 And what about an introduction game about Belgium to put those words into practice?
Helene Lambillon – Chief Operation Manager of Solvay Vietnam, invited our newcomers to evaluate their knowledge about the home country of Solvay.
Entertaining but nevertheless demanding, the short quiz covered as well the Belgian royalty, football matters and culinary specialties. This challenging moment was a great time to learn and laugh about the numerous puzzled reactions!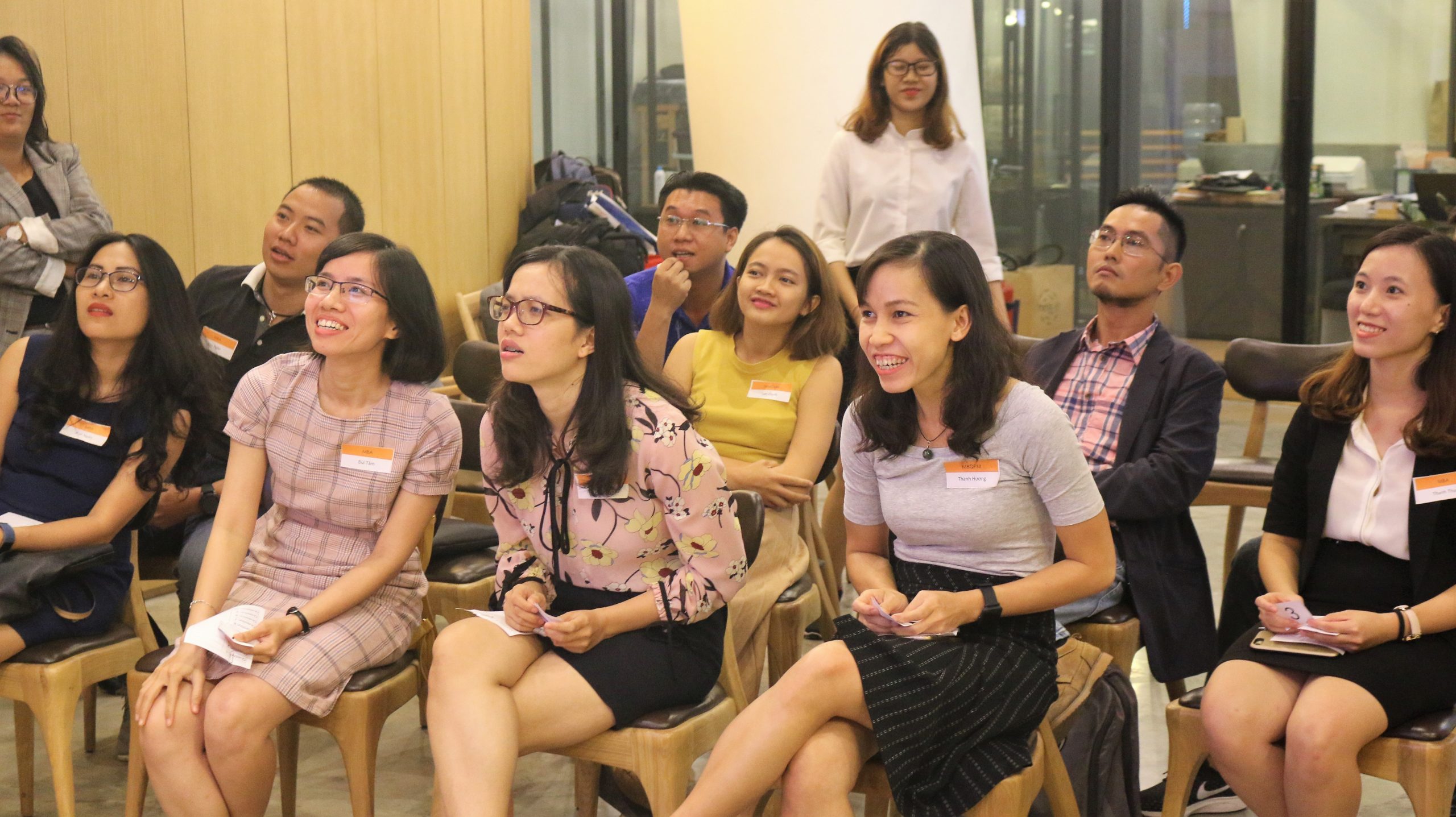 Taste of Solvay finally took an end around a friendly networking cocktail where everybody got to know each other. We wish our students will enjoy their Belgium souvenir that will be for sure the continuity of a Taste of Solvay, but most important we hope they already feel as part of our Solvay community.