INFO SESSION – OFFLINE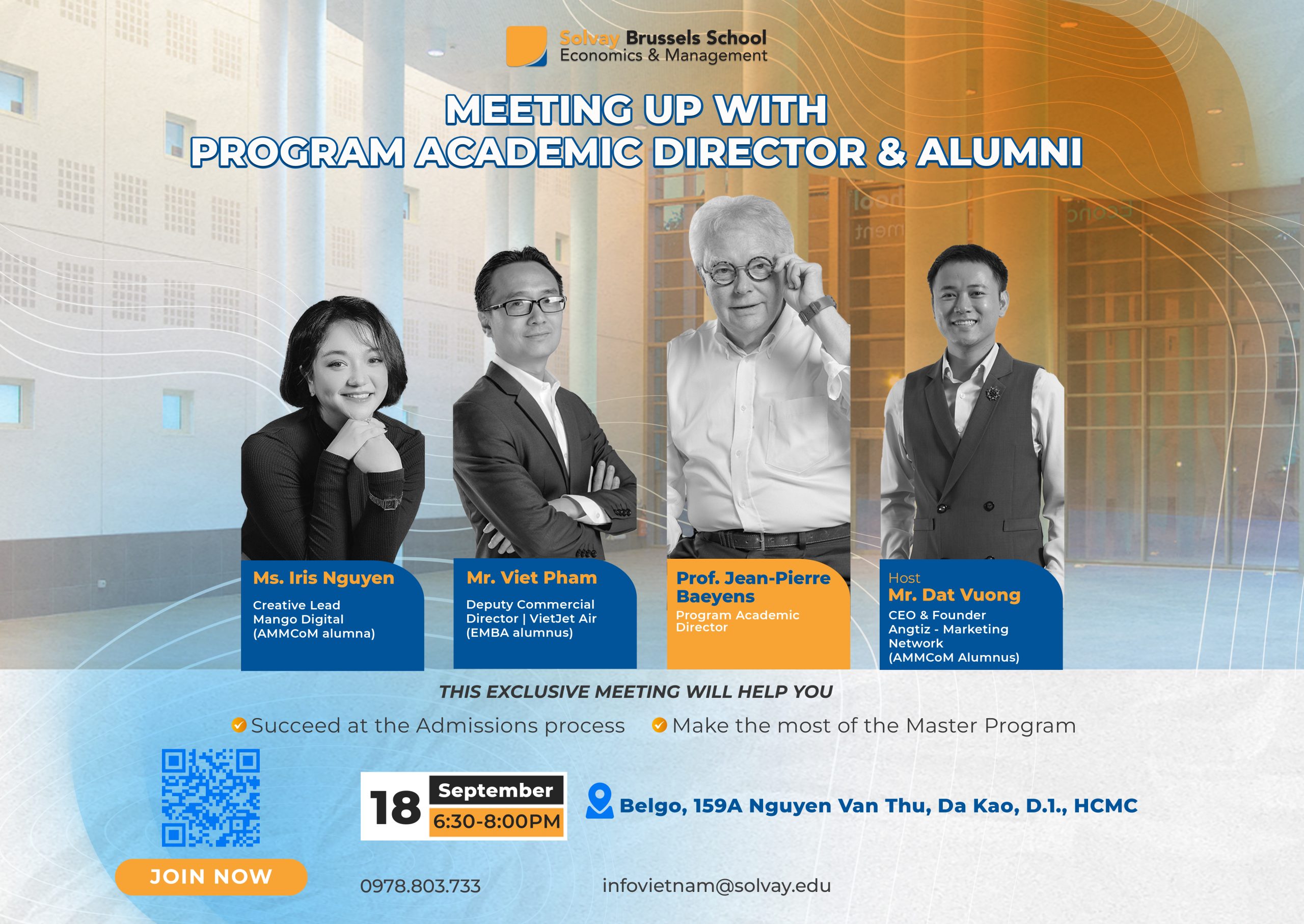 [Info Session] Meeting Up with Program Academic Director and Alumni!
Join us on September 18th for an exciting opportunity to interact directly with Solvay's esteemed Program Academic Director, Prof. J.P. Baeyens, and our amazing alumni.
During this session, Prof. Baeyens will dive into the world of Solvay Master programs, sharing valuable insights and answering all your burning questions. 
Whether you're:
A potential candidate seeking guidance on the application process? 

A selected candidate looking to make the most of your program experience?

Or you just simply want to have guidance to find the best Master program for your career goals?
>>>> This is the perfect chance to get expert advice! 
But that's not all! We'll also have our alumni sharing their personal experiences, success stories, and the impact the program has had on their professional journeys. 
Connect with them, gain valuable perspectives, and expand your network.
JOIN US NOW
>>>> https://forms.gle/AweyMuRPXdJLBJy37
Event Details:
Time:  September 18, 6:30 – 8:00 PM
Venue:  Belgo | 159A Nguyen Van Thu, Da Kao, D.1, HCMC
Language: English
Speakers
Prof. Jean-Pierre Baeyens: Solvay Academic Director

Mr. Viet Pham: Deputy Commercial Director | VietJet Air (EMBA alumnus)

Mr. Iris Nguyen: Creative Lead | Mango Digital (AMMCoM alumnus)

Host: Mr. Dat Vuong | CEO & Founder, Angtiz – Marketing Network (AMMCoM alumnus)
_________________________
+84 978 803 733
infovietnam@solvay.edu