#1 Key Takeaways from Gamification Workshop 6.8: Mr. Thanh Long Nguyen
In the event that you couldn't make it to our recent workshop, where Prof. Dominique Mangiatordi, Mr. Long Nguyen, Mr. Dat Vuong and more than 30 esteemed participants gathered. Here, we're bringing you a roundup of the standout moments and key takeaways from special guest Speaker – Mr. Thanh Long Nguyen – Chief Strategy Officer (CSO) – WOAY.vn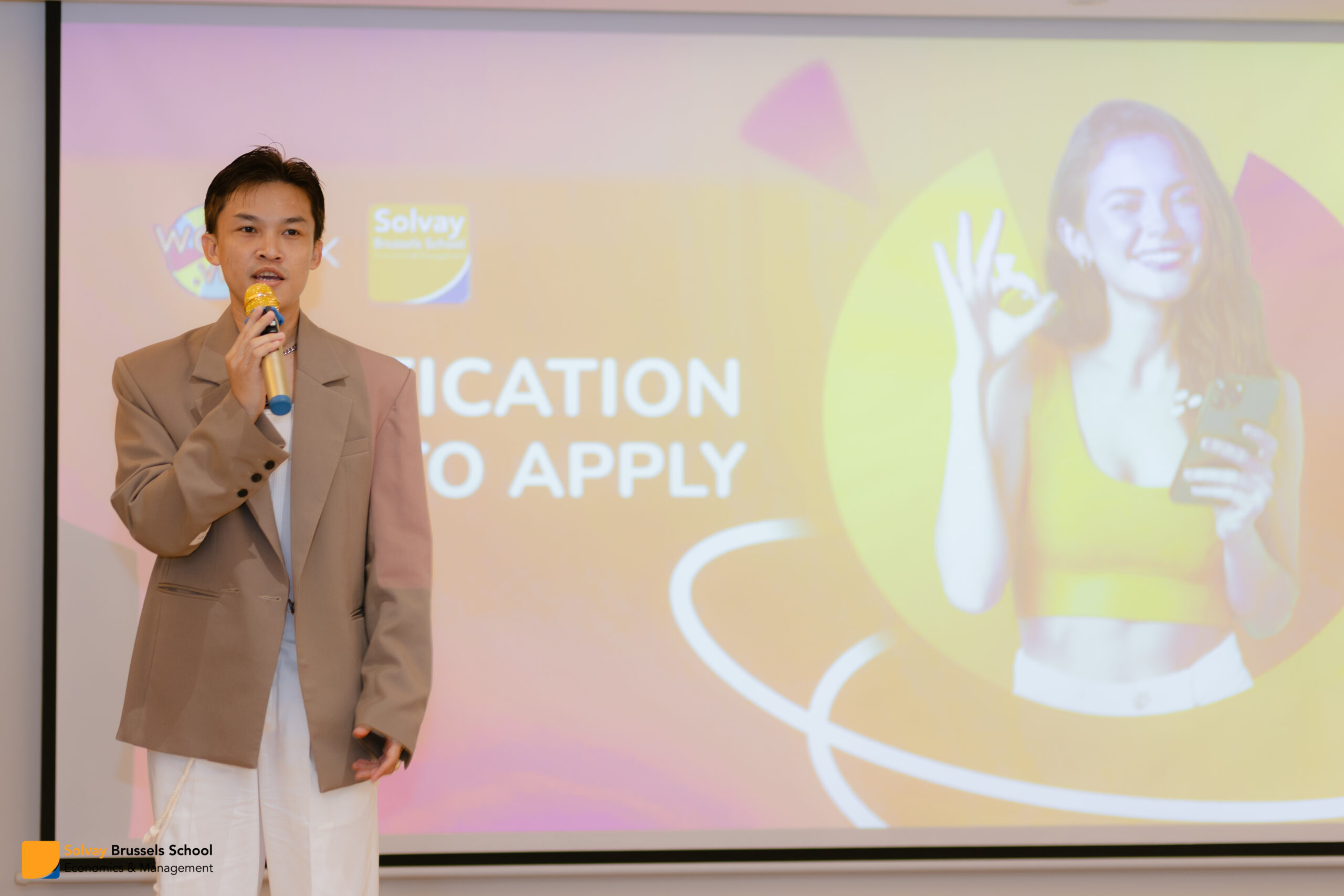 Gamification and Its Application
Mr. Long Nguyen begins by introducing the concept of gamification and its relevance in Vietnam. He points out that even activities like lucky spins, where rewards are obtained through purchases, are forms of gamification. His company, referred to as "Way," aims to digitize and expand the concept of lucky spins into a comprehensive gamification platform.
One-Stop Gamification Platform
The speaker's company has developed a platform that enables businesses to design and track gamification campaigns. This platform allows for the creation of diverse game templates and integration across various channels like websites, Zalo OA, Momo, MiniApp, etc. It emphasizes tracking customer journeys and creating engaging quests to earn rewards.
Customizable Rewards
Mr. Long Nguyen emphasizes that the platform allows businesses to select rewards from partner integrations. This facilitates the customization of incentives such as vouchers, gifts, and other promotional items, catering to the preferences of the Vietnamese audience.
Case Study: Momo's Success
Mr. Long presents a case study focusing on Momo, a popular digital wallet platform in Vietnam. He highlights how gamification was employed effectively by Momo, leading to a significant increase in its user base. Momo introduced engaging features like "Lắc Xì" and "Heo Đất," resulting in greater user engagement and market dominance.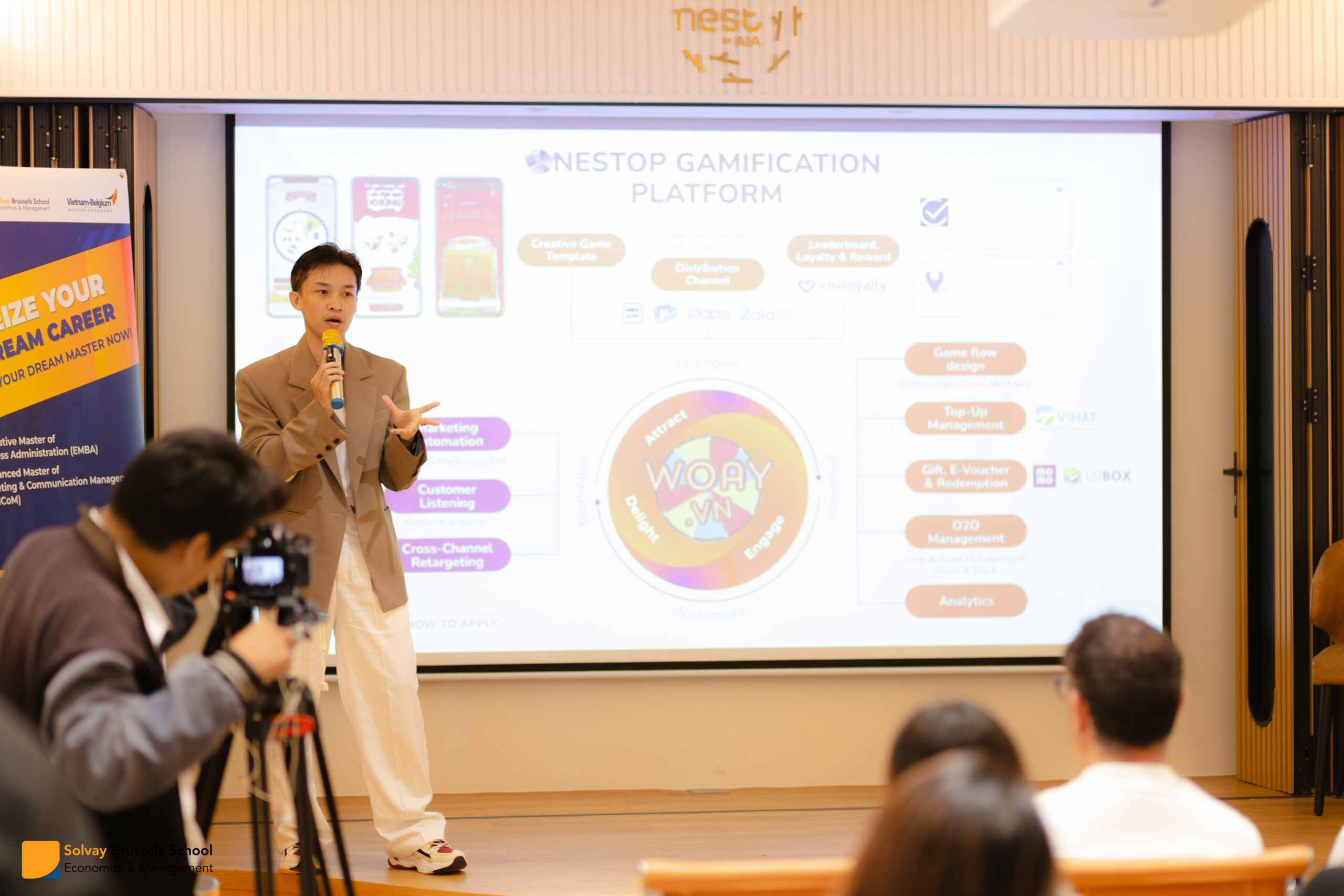 Gamification Strategies for Different User Types
Mr. Long Nguyen shares insights into the different types of users identified within the Momo gamification framework. These types include users seeking instant rewards, event hunters, and those striving for mastery. Each group's motivations influence the types of games that are effective in engaging them.
Applying Gamification Across Industries
The speaker discusses the concept of "shop attendance experience" derived from TikTok. This experience involves adding entertainment value to shopping through platforms like live streams and e-commerce, catering to the desire for excitement while browsing products.
Case Studies
Two case studies are presented to illustrate the successful integration of gamification in Vietnam's context. The first example involves HomeCredit's rebranding as SỐNG VUI HomeCredit, emphasizing positive engagement with customers in the finance industry. The second case showcases how gamification was employed by the speaker's company to enhance customer engagement and loyalty.
In conclusion, Mr. Long Nguyen's keynote speech provides insights into the practical application of gamification in Vietnam, showcasing success stories and strategies for engagement across various industries. His presentation highlights the significance of tailored gamification campaigns in positively impacting customer experiences and loyalty in the Vietnamese market.
=> Get to know more and deep dive into the field of Gamification and Digital Marketing with Solvay Advanced Master Programs NOW, at https://solvay-mba.edu.vn/ammcom/